jamd's Profile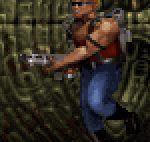 Ranking: Grandmaster
Hit Points: 2673
Gold: 3002876


Items: 8
Avatars: 1
Medallions: 5
Games Played: 25992
Badges: 1
Quests Completed: 874
Join Date: January 11th, 2013 2:37 AM
Last Login: January 8th, 2018 2:58 AM
Networking
This user has not set any networking options yet.
Latest Collected Medallions

Jr. Pac-Man

Castlevania

Jr. Pac-Man

Battle City

Gauntlet
Badges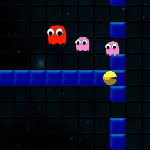 Pac-Xon Champion with 32080 points
Currently Selling:
Latest Collected Items

R1
#59
Straw Hat of
Wealth

R4
#441
1-UP of
Wealth
Who's Online
25 Guests, 0 Users

Wise Words
That was too close, you were almost a Jill sandwich! -Barry in Resident Evil | Read More...


© 2009-2019 Kokaro. All rights reserved. All trademarks and copyrights held by respective owners. All intellectual properties contained within third-party flash games on Kokaro are owned by their original developers and designers.
Request impermissible game removal