DISTAL4's Profile
Ranking: Neophyte
Hit Points: 20
Gold: 2999


Items: 8
Avatars: 0
Medallions: 0
Games Played: 26
Badges: 2
Quests Completed: 2
Join Date: July 7th, 2018 5:03 AM
Last Login: January 24th, 2019 7:32 PM
Networking
This user has not set any networking options yet.
Latest Collected Medallions
This user has no medallions!
Badges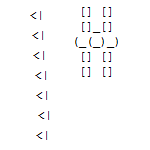 ASKI Champion with 1862 points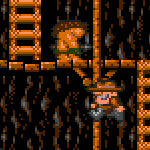 Rick Dangerous Champion with 7940 points
Currently Selling:
This user is not selling any items in the vendor house!
Latest Collected Items
Who's Online
26 Guests, 0 Users

Wise Words
That was too close, you were almost a Jill sandwich! -Barry in Resident Evil | Read More...


© 2009-2019 Kokaro. All rights reserved. All trademarks and copyrights held by respective owners. All intellectual properties contained within third-party flash games on Kokaro are owned by their original developers and designers.
Request impermissible game removal