CaptainDallas's Profile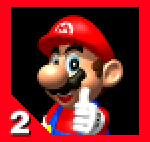 Ranking: Expert
Hit Points: 235
Gold: 308029


Items: 8
Avatars: 1
Medallions: 0
Games Played: 1761
Badges: 1
Quests Completed: 1
Join Date: March 22nd, 2012 7:51 AM
Last Login: September 5th, 2014 5:52 AM
Latest Collected Medallions
This user has no medallions!
Badges
This user has no badges!
Currently Selling:
This user is not selling any items in the vendor house!
Latest Collected Items

R4
#80
Turquoise of
Persuasion

R2
#356
Flaming Mass of
Wealth

R3
#371
Cinnamon of
Virtue

R2
#188
Electronic Device of
Virtue
Who's Online
79 Guests, 0 Users

Wise Words
War. War never changes. -Narrator in Fallout | Read More...


© 2009-2020 Kokaro. All rights reserved. All trademarks and copyrights held by respective owners. All intellectual properties contained within third-party flash games on Kokaro are owned by their original developers and designers.
Request impermissible game removal