Games - Flood Runner 2: The Next Wave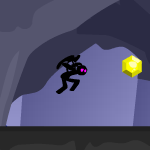 Flood Runner 2: The Next Wave
Jump, glide, and surf away from the never-ending flood while picking up point bonuses and avoiding obstacles along the way. by Bryan Devlin.
Flood Runner 2: The Next Wave Champion: lefty24
Score: 4619054 in 17:38
Highest score of all time: lefty24 Score: 4619054 in 17:38
Who's Online
14 Guests, 0 Users

Wise Words
Hmm, that's one 'Doomed' Space Marine. -Duke Nukem in Duke Nukem 3D | Read More...


© 2009-2019 Kokaro. All rights reserved. All trademarks and copyrights held by respective owners. All intellectual properties contained within third-party flash games on Kokaro are owned by their original developers and designers.
Request impermissible game removal