Games - Curveball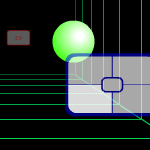 Curveball
Kind of like a 3D perspective version of Pong, with curvature. Try to score by hitting the ball past the computer-controlled paddle by using spin and curve on your hits.
Curveball Champion: WhiteGenocide
Score: 26100 in 02:31
Highest score of all time: magicst6 Score: 37090 in 06:08
Who's Online
42 Guests, 0 Users

Wise Words
Hmm, that's one 'Doomed' Space Marine. -Duke Nukem in Duke Nukem 3D | Read More...


© 2009-2019 Kokaro. All rights reserved. All trademarks and copyrights held by respective owners. All intellectual properties contained within third-party flash games on Kokaro are owned by their original developers and designers.
Request impermissible game removal