Games - Ancient World Mahjong - 7 Wonders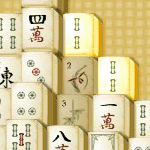 Ancient World Mahjong - 7 Wonders
It's Mahjong, but with layouts in the form of the world's seven wonders. What more do you need to know? Sheesh! by Mahjong Kostenlos Spielen.
Ancient World Mahjong - 7 Wonders Champion: Wistaire
Score: 15850 in 02:26
Highest score of all time: Wistaire Score: 16140 in 01:59
Who's Online
67 Guests, 0 Users

Wise Words
War. War never changes. -Narrator in Fallout | Read More...


© 2009-2019 Kokaro. All rights reserved. All trademarks and copyrights held by respective owners. All intellectual properties contained within third-party flash games on Kokaro are owned by their original developers and designers.
Request impermissible game removal